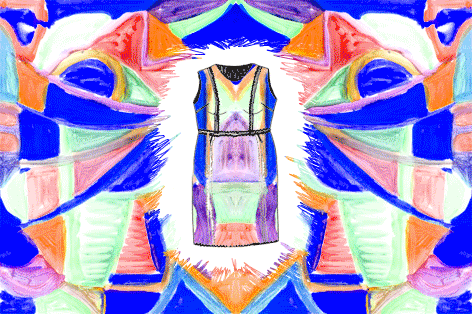 Ideas of story-telling and narrative in future couture clothing. A co-design melange by Susana and Emma.
Susana Fernandez, who worked recently with traditional carpet manufacturers,
Real Fabrica de Tapices
, in Madrid, paints her Cubo-Futurist painting inspired by artists such as Baranov-Rossine, Lyubov Popova and Natalia Goncharova and begins a process of transformation for the painting to be applied to Maison Martin Margiela's open source dress pattern.
Some of the Slow Textiles Group Margiela dresses will be made in silk! Watch this space!